[:de]
[edgtf_tabs tabs_layout="edgtf-tabs-regular"][edgtf_tab title="Film"]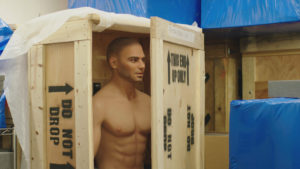 Vom Traum des Menschen seinesgleichen zu erschaffen, und vom Albtraum des
Beginns einer unmenschlichen Welt.
Die Roboter stehen vor der Tür. Roboter, so sind sich Wissenschaftler und Tech-Konzerne einig, werden bald unseren Alltag prägen. In 20-30 Jahren werden Roboter so alltäglich wie heute unsere Smartphones sein. Doch Roboter sind nicht einfach nur ein weiteres Gadget. Dem Menschen in Gestalt und Verhalten ähnlich, sind humanoide Roboter wie neue Lebewesen auf unserem Planeten. Neue Lebewesen, die zunehmend intelligent und autonom agieren. Der alte Traum des Menschen, selbst zu Schöpfern von Leben zu werden, scheint unfassbar nah.
[edgtf_tab title="CREDITS"]
CREW
Regie: Isa Willinger
Produktion: Kloos & Co. Medien GmbH Berlin
[edgtf_tab title="DOWNLOAD"]
[edgtf_section_title title_tag="h5″ title="INFO"]
Beobachtender Dokumentarfilm
Regie: Isa Willinger
Produktion: Kloos & Co. Medien GmbH Berlin
[:en]
[edgtf_tabs tabs_layout="edgtf-tabs-regular"][edgtf_tab title="Film"]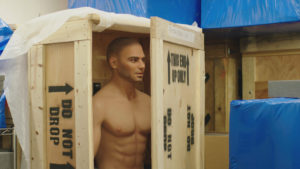 On man's old dream of creating a living creature and on the nightmare to wake up in a dehumanized world.
The robots are coming. Scientists and tech companies agree that robots will soon shape our everyday lives. In 20-30 years, robots will be as common as our smartphones today. But robots are not just another gadget. Similar to the human body and behavior, the humanoid robots are the new creatures on our planet. New creatures that behave increasingly intelligent and autonomous. The old dream of mankind becoming themselves creators of life, seem incredibly close.

[edgtf_tab title="CREDITS"]
CREW
Director: Isa Willinger
Production: Kloos & Co. Medien GmbH Berlin

[edgtf_tab title="DOWNLOAD"]
[edgtf_section_title title_tag="h5″ title="INFO"]

Observational Documentary
Director: Isa Willinger
Production: Kloos & Co. Medien GmbH Berlin

[:]