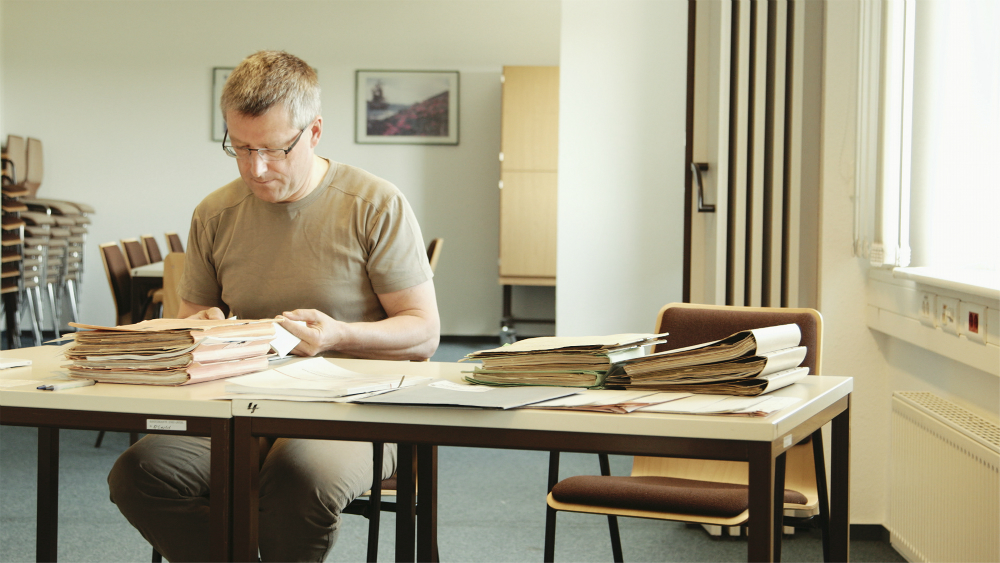 The tragedy begins in the early morning of 8 March 1977, the day planned for family Sender´s comeback to West Germany. Sixteen years before, Ulla and Hans-Georg Sender had done the reverse route, migrating from the BRD to East Germany. But now they want to go back to the West.
With their three children Susanne, Beate and Christoph, the Senders have decided to escape throught the Baltic sea on two kayaks. Yet after leaving the dry land, things take a dramatic turn: the kayak, where the father Hans-Georg is paddling with the two daughters, capsizes. The three Senders drown under the powerless eyes of mother Ulla and the son Christoph, who will be rescued only short afterwards by the crew of a Danish ship.
Mother Ulla never managed to come to terms with the tragic event, and until today she never spoke about it with her son Christoph. From his side, the latter has many unresolved questions: why had his parents decided to leave West Germany in 1961? And once settled in the DDR, why did they decide, sixteen years later, to flee back again to the West, to the Bundesrepublik?
Christoph Sender brings us with him into his truth-seeking journey. He will meet old friends and examine the classified files proving the interest of the Stasi, the secret DDR police, for the Sender family. And through this emotional travel through the past, Christoph will perhaps come to terms with the tragic events of March 1977, when the attempted escape of his parents from East Germany changed his life forever.
CREW
Director: Jesper Clemmensen
Camera: Lars Reinholt, Jesper Clemmensen, Anders Riis-Hansen
Editor: Jesper Osmund
Producer: Malene Flindt Pedersen, Anders Riis-Hansen, Stefan Kloos
Executive Producer: Loraine Blumenthal
Production: Hansen og Pedersen, Kloos & Co. Medien GmbH Berlin
Dokumentary, Denmark/ Germany 2014 (52 min./46 min./26 min)
Director: Jesper Clemmensen
Production: Hansen og Pedersen/Kloos & Co. Medien GmbH
World Sales: Rise and Shine World Sales